Our School
Welcome to Tutor Time Childcare of Norwalk!
Serving: Norwalk, Wilton, Rowayton, Westport, Darien and Beyond.
Values We All Share
Whether you're a new parent, a seasoned mom or dad, or one that's looking to give your child a jump-start for the future, we know what you're going through. Finding a childcare environment that is best for your child and also gives you peace of mind is one of the most important and challenging decisions you'll ever make. Who will be with my child? Are the surroundings safe? Will the day care center accommodate my schedule? What sort of education do they offer?
What We Believe
We understand your concerns. We're parents, too. In fact, our philosophy begins with the very finest preschool educational practices and grows from there. We believe great things happen by giving exceptional attention to every aspect of the child care experience from the child's daily activities to the caregivers, policies and the facility itself.
What We Do
Children are eager to explore their world. That's why we create a safe, caring and enriching childcare environment where they can learn, develop and always feel comfortable. We work with you to build a
foundation that ensures your child is as happy as he is successful so that our day care center becomes like an extension of your family.
We do this by creating pre-school programs and curriculum that let them laugh and play while challenging their thinking to stimulate growth and development. We believe that children are smart in many ways. Our unique LifeSmart® and StartSmart® pre-school curriculum make Tutor Time Child Care in Norwalk the ideal place for your child to learn and grow. At the same time, we embrace your child's individuality while they are in a daycare setting by instilling respect for the diversity that surrounds us.
Our Doors are Open
Trust is earned, not simply accepted and our website is the perfect place to start. Reading through will tell you all about our childcare staff, the pre-school programs we offer and the security we provide the children under our care. But we also encourage you to come for a visit at our Norwalk childcare center or call to arrange a tour to see us in action. We are convenient to the towns of Norwalk, Wilton, Westport a Stamford and Fairfield. No doubt you'll discover a loving, fun and nurturing place led by a caring staff where every child has the opportunity to reach the fullest potential to become a life-long learner and caring citizens of our world. Once you've learned more about us, you'll know you've arrived at the right choice.
Enroll now and receive up to $1,000 in free child care!
5 days per week enrollment.
Child care tuition credit up to $250 applied after 3 months, 6 months, 9 months and 12 months of attendance.
Each credit not to exceed your weekly tuition rate.
New full time enrollments only.
Offer cannot be combined with other offers.
Offer expires 2/28/13.
Our school features:
Bright and open state of the art classrooms.

Tutor Towne Village complete with child sized Grocery Store, Fix-it Shop, Post Office, Fire Station, Our House Cottage and Theater.

LifeSmart® Preschool and Pre-K curriculum

StartSmart® 2 year old curriculum

Before and After School program for children from Kindergarten through age 12

Our exciting soft surface playground with fun learning stations that encourage imaginative play and extends our curriculum to the outdoors

Swipe Card Security System

Parent and Child Cupcake Socials throughout the year to meet other parents while the kids decorate cupcakes, make crafts and get their faces painted!
Enrichment Programs at Tutor Time Norwalk
Happy Panda-Chinese Language Program
Tutor Time in Norwalk is excited to announce our newHappy Panda Chinese language enrichment program for our Pre-K children! We will be introducing the children to words, writing characters, learning about China and also making rice and using chopsticks. We can't wait to get started this Fall.
Tutor Tiempo-Spanish Program
Hola! Our Spanish Program "Tutor Tiempo" is here! Be sure to ask the front desk and your child's Pre-K teachers about the latest and greatest Spanish program we have been doing with all of our 4 year olds! The kids love it! The teachers love it! Be sure to check out our Spanish Curriculum which is located on the parent information board. Adios!
Kinderdance
Kinderdance is here at Tutor Time!
Kinderdance programs consist of developmentally appropriate, planned curriculum and teach various forms of movement and dance. The programs encourage the development of gross motor skills, body awareness, strength and coordination.
At Tutor Time at least one of the following classes are available for 3-5 year-old girls and boys: Kinderdance® – The basics of ballet and tap dance are taught along with creative movement, acrobatics and motor skills; and Kindergym® – A fitness class emphasizing floor gymnastics and motor skills, with choreographed routines for stretching and coordination.
Tutor Time Family Book Bags
We will have 8 "Tutor Time Family Book Bags" located in the front lobby. Every bag will contain: A Tutor Time book that correlates with the children's curriculum here at school, a laminated sheet of Tutor Time activities that parents can do at home with their children, 2 packs of Tutor Time crayons and
toy(s)related to the theme of the book.
What better way for parents to see the educational value of our child care center and be part of the activities related to the Tutor Time curriculum that the children do here at Tutor Time! What a great learning experience for all!
Playground and the Importance of Physical Activity
Outside play has always been an important influence in a child's development. Children learn to play together as they develop a number of other skills. In today's technological age it is more important than ever to encourage children to play outdoors, not only for their social and physical development, but also for their health.
Here at Tutor Time we take the children outside for 30 minutes every morning and 30 minutes every afternoon. The children's outside time is a combination of planned group activities that are geared torwads extending your child's classroom experience to the outside and free play and soical interaction. Our playground is separated to not only be age appropriate but developmentally appropriate for each age group. Our playground is divided into 4 sections:
The Upper Playground- Is for 3,4 and 5 year olds
The Middle Playground- Is for Older 2 year olds and 3 year olds
The Lower Playground(First Half)-Is for the younger 2 year olds and 1 year olds
The Lower Playground(Second half)- Is for the younger one year olds and infants

At Tutor Time Norwalk, we provide families with excellent child care and learning programs. We are located in Fairfield County, convenient for Norwalk, Stamford, Wilton, Weston, Fairfield and surrounding CT towns.
Contact us online or call (203) 846-6046 for more information about our infant and toddler programs, before and after school care.
To receive a packet of information about our programs or to schedule a tour give us a call today!
Hours: 6:30 am - 6:30 pm
Call: 203-846-6046
Directions to Tutor Time Norwalk: We are conveniently located near I 95 - Route 7 Connector and the Merrit Parkway Exit 40 B. We serve the communities of Norwalk, Wilton, Stamford, Westport and Fairfield.
From I-95 North/South
Take exit 15 to Route 7 connector
Follow the route 7 connector all the way down until you see a stop light
At the stop light take a right and go down the hill(you should see the Connecticut DMV directly in front of you)
You will then hit your second stop light, from there you will take a right onto Main Avenue
Once you are on Main Avenue Tutor Time will be less than a mile down on the left side of Main Avenue (Tutor Time Norwalk is in the same parking lot as Taco Bell)
Employment Opportunities
Please mail resume to:
Tutor Time Child Care
466 Main Avenue
Norwalk, CT 06851
Email to: tutornorwalk@aol.com
Fax resume: 203-846-9763
Tutor Time Childcare Norwalk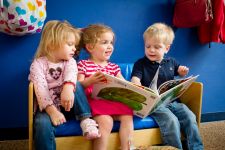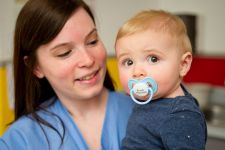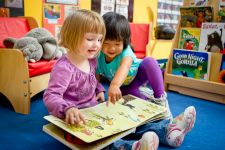 It is always a fun day at Tutor Time Norwalk!